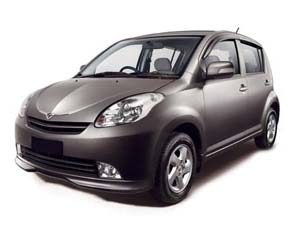 The Myvi is a brand new 5-door supermini oozing with style and sophistication, and the launch of the new model this month marks an exciting progression for Perodua, a forward-thinking car manufacturer with a great reputation for producing high quality modern cars at a price that won't break the bank.
A lively 1.3 litre, 4 cylinder DOHC DVVT engine, along with responsive steering and smooth controls, makes the Myvi not only fun to drive in urban environments but means it can certainly hold its own on the motorway. With the latest electronic ABS/EBD braking system fitted as standard, the Myvi is fully equipped to help you stop quickly and safely with confidence.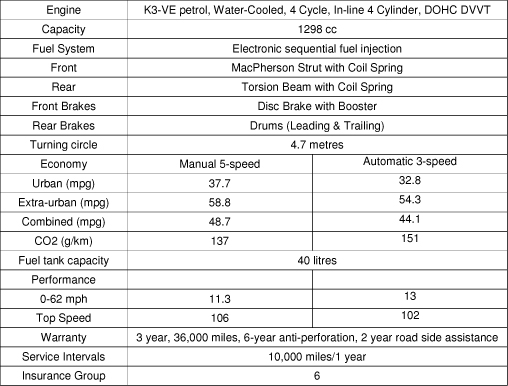 Despite Myvi's modest price tag, no expense has been spared in kitting out this modern 5-door supermini to the highest specification, both inside and out. Myvi is well stocked with the usual features you would expect to find on a latest generation model, such as power assisted steering, driver and passenger airbags, and an advanced engine immobiliser.
Also rather surprising for such a reasonably-priced car is the Myvi's sleek and sporty exterior styling, which is certainly always worth a second look. Low budget doesn't have to mean boxy and the new Myvi swirls and curves in all the right places; with aerodynamic body-contoured headlamps accentuating the smooth nose, a sweeping side profile tracing to the rear and elegantly rounded body-coloured bumpers completing the look in dynamic style.